Featured Image Credit: YouTube/Marriam Kaiwan
Being the Deputy Commissioner of a bustling metropolis might seem glamorous to many of us, but the position comes at its own cost.
In a candid conversation with YouTuber Mariam Kaiwan, Deputy Commissioner Islamabad Hamza Shafqaat opened up about how heading the district administration of Pakistan's most important city is more tedious than most of us could even imagine.
Shafqaat revealed he works on weekends – often till midnight – and has no days off. "The only off days I've had in the last year were the 12 days when I had to isolate due to COVID," he told Kaiwan.
Dwelling on his social life, the DC revealed how he has to trade his family time for work.
"I do not have time to spend with my friends. In the last three years of being the DC Islamabad, I have visited my parents 4-5 times," Shafqaat said, adding it's the unconditional support of his family that enables him to dedicate so much time to his work.
The DC Islamabad further added: "I did not take a day off on Eid and will not be able to take one for Muharram. When other people are enjoying holidays or performing their religious duties, we have to work double to take care of them."
Let's face this, if you have to take a matter to your Deputy Commissioner concerned, you'll probably need a reference and an appointment – and if the officer is kind enough, they might grant you a minute or two.
That's, however, not the case with the people of Islamabad!
If you want the Deputy Commissioner Islamabad to attend to your grievance, just tweet it, mention his official account, and the DC will answer it.
However, this approach has its downsides too.
Giving his opinion about social media, Shafqaat told Kaiwan: "Social Media is a two-edged sword. It is a tool that you can use to address public matters but there is also an army of trolls.
"There are people who just post negative tweets for no reason. We need to be thick-skinned at times.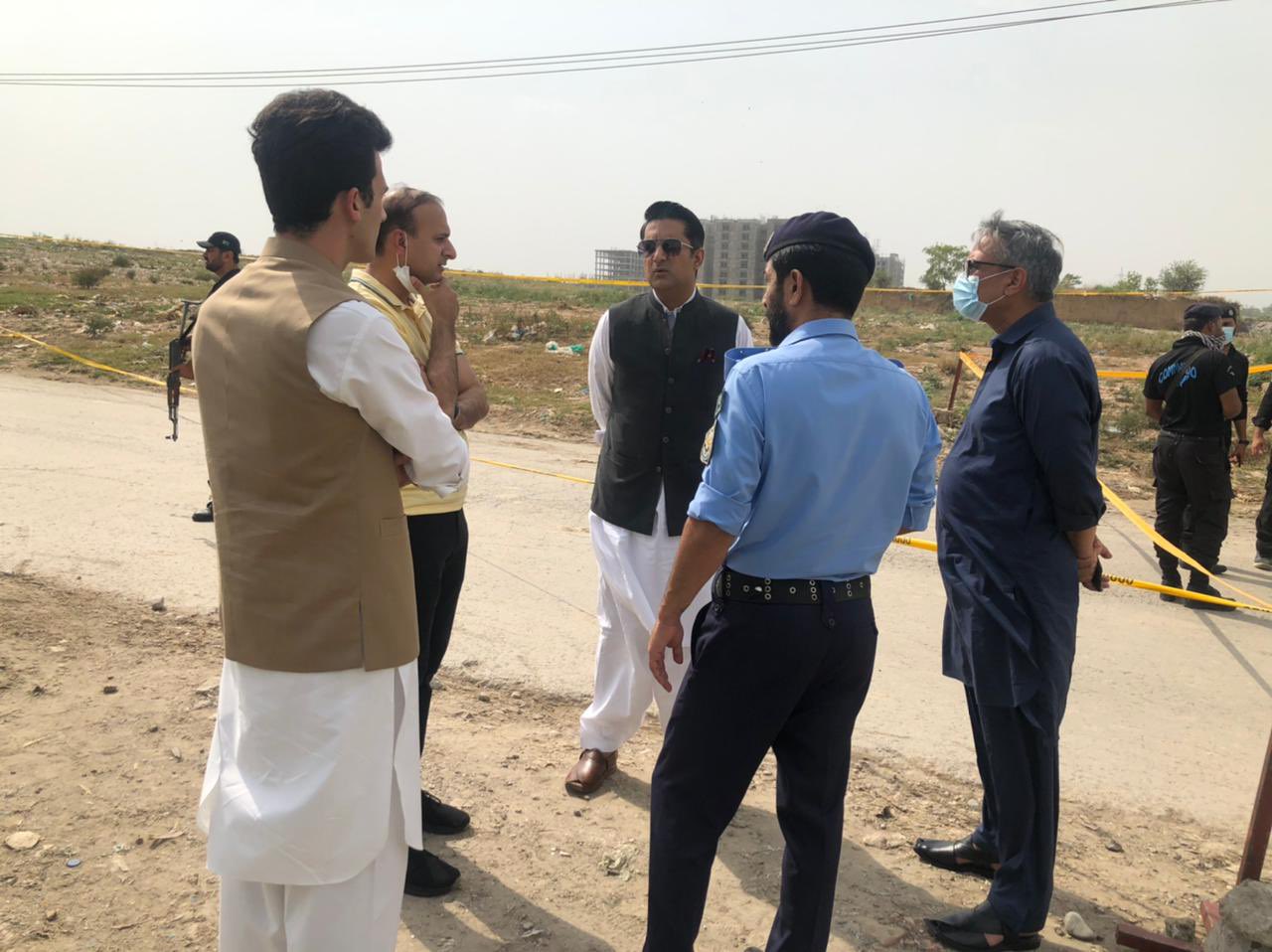 "There are people who praise you in the real world and then use fake accounts for negative tweets about you.
"We've learned it and we've learned to tolerate and absorb it. I always tell my colleagues to not bother negativity they get on social media."
He added: "We don't have an agenda to get famous and win elections. We need to work for the public and social media is a tool for that.
"If I feel I cannot address public matters effectively via social media, I'll turn to the conventional approach."
Kaiwan also asked some informal questions and, luckily for us, Shafqaat was happy to answer them.
Upon being asked about his fashion sense, he told the interviewer: "I don't recommend people to follow my fashion.
"I fold the sleeves of my kameez and wear chappal because this is what my fieldwork demands.
"If I roam around in a suit all day, I cannot step into the action and perform my duties."
Shafqaat also revealed that he prefers Netflix over YouTube and is watching the crime thriller "Dark" on Netflix.
However, the busy nature of his job doesn't allow him to binge-watch the whole thing and he can only manage a couple of episodes a week.
When asked by Kaiwan for a piece of advice for CSS aspirants, Shafqaat said: "Don't be a bookworm. Divide your time between study, intellectual growth, and spirtual growth."
Watch the complete interview here:
Read more: Meet This Waziristani Girl Who Had To Pretend To Be A Boy In Order To Play Squash!
A civil engineer by education, a writer by profession. A bit too much interested in cars. When I am not writing, I am researching cars or planning a trip.