Maria Toorpakai Wazir is a courageous Pakistani girl who pursued her passion for sports despite all odds – and went on to become the top female squash player of the country.
The militants attacked Maria's squash club, family, and life – when the President of Pakistan presented her with an award for outstanding achievement.
But even that didn't lower her spirits!
After being forced to leave the team, Toorpakai practiced every day in her bedroom for three years! Unbroken and steadfast!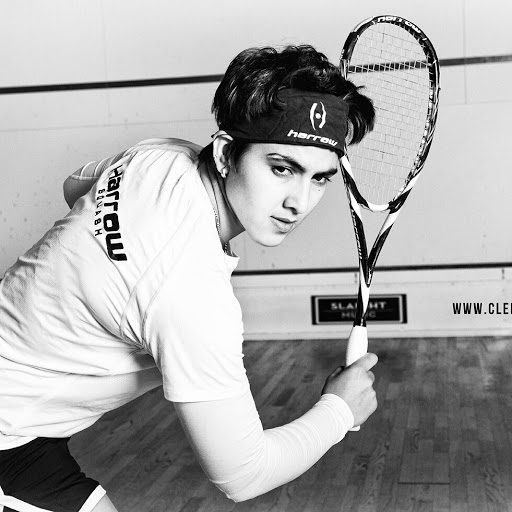 Maria Toorpakai Wazir's life reads like a Hollywood screenplay, as she overcame cultural barriers to become an international squash player.
And a symbol of true bravery, resilience, and determination!
Maria was born in South Waziristan, a tribal Pashtun area on Pakistan's border with Afghanistan.
Maria's fight for equal rights began when she was four and a half years old, when she burned all of her girly outfits, chopped her hair short, and dressed in her brother's clothing.
Her supportive father gave her the name 'Changez Khan' (after the famous warrior in history Genghis Khan).
Maria disguised up as a boy throughout the first 12 years of her life in order to be free and compete.
Maria joined her first sports event at the age of 12 and won the all-Pakistan U-16 boys weightlifting championship in Lahore under the name Genghis Khan, but she quickly fell in love with squash, Pakistan's second most popular sport.
People only discovered Maria was a girl when she began playing squash, which resulted in severe bullying, harassment, assaults, and marginalization.
When the truth was revealed, not only was her father chastised for sending his daughter to such a field but she was also bullied and humiliated. 
Members of the community threatened the family, urging Maria to stop playing because it was "un-Islamic and against the tribe's traditions."
Her father was threatened by his tribe because his daughter was not wearing a veil and was wearing shorts. They threatened her with "dire consequences" if she did not stop participating in sports.
Maria emerged as a lone fighter despite her surroundings and lack of support and became Pakistan's best female squash player and a truly invincible champion in a short period of time. 
She became a professional player in 2007 and went on to win a Bronze medal at the World Junior Squash 2009, two Silver medals at the South Asian Games, and several international squash events.
Maria's desire for equality and liberty is fueled by her love of sports.
"A Different Kind of Daughter: The Girl Who Hid from the Taliban in Plain Sight," Maria's book, was released.
"Girl Unbound: The War to Be Her," her documentary said at the world premiere at the Toronto International Film Festival (TIFF.)
Today, the Maria Toorpakai Foundation (MTF) encourages and promotes young girls' participation in sports by giving them equal chances to be free, play, and reach their full potential.
Maria Toorpakai Wazir is a pioneer of female athletics in the Pakistan-Afghanistan area, being the first Pashtun female athlete. She is a beacon of hope and a role model for young women all across the world.
Source: https://www.mariatoorpakai.com/marias-story
…
Read More: Meet Shazia Parveen – Pakistan's First Female Fire Fighter
…
Follow us on our social media channels to keep reading interesting content from us!
=> facebook.com/pakistanwatcher/