If you're a fan of Top Gun's Tom Cruise, just wait till you read about MM Alam (or Muhammad Mahmood Alam)! With a yet unbreakable record, he's not a fiction character and is, in fact, the real-life Top Gun you should be talking about.
Here's a brief life biography of the legendary fighter pilot!
MM Alam Biography
Muhammad Mahmood Alam joined PAF against the will of his father.
MM Alam (real name Muhammad Mahmood Alam) was born in Calcutta, India on July 6, 1935. He was the eldest of eleven siblings.
No one in his family or extended family had joined the military before him. Interestingly, he joined the Pakistan armed forces against the will of his father.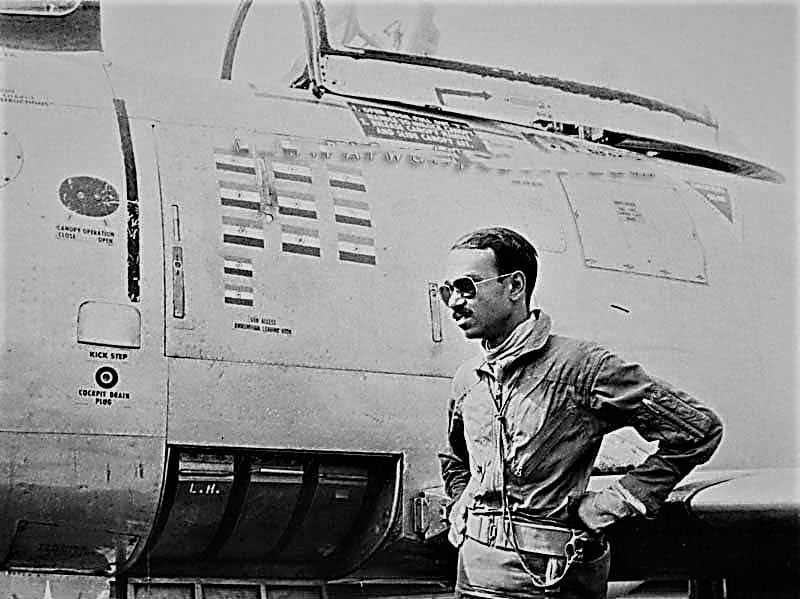 MM Alam's world record – The real-life Tom Cruise from Top Gun!
MM Alam's stellar record of shooting down five Indian fighter jets in just 55 seconds during the 1965 Pak-India war remains unbeaten to date.
Altogether, he shot down nine Indian warplanes – all of which were 'Hawker Hunter' warplanes – over Sargodha and nearby region.
Muhammad Mahmood Alam was nicknamed as 'Little Dragon.' 
MM Alam was nicknamed as 'Little Dragon' for unleashing an unprecedented fury into the fleet of Indian Air Force whose backbone of 'Hawker Hunter' warplanes was virtually crushed by this real-life Top Gun while he was cruising his F-86 Sabre.
What makes MM Alam's record even more amazing is the fact that Indian 'Hawker Hunters' jets had unimaginable superiority over F-86 in the air to air combat.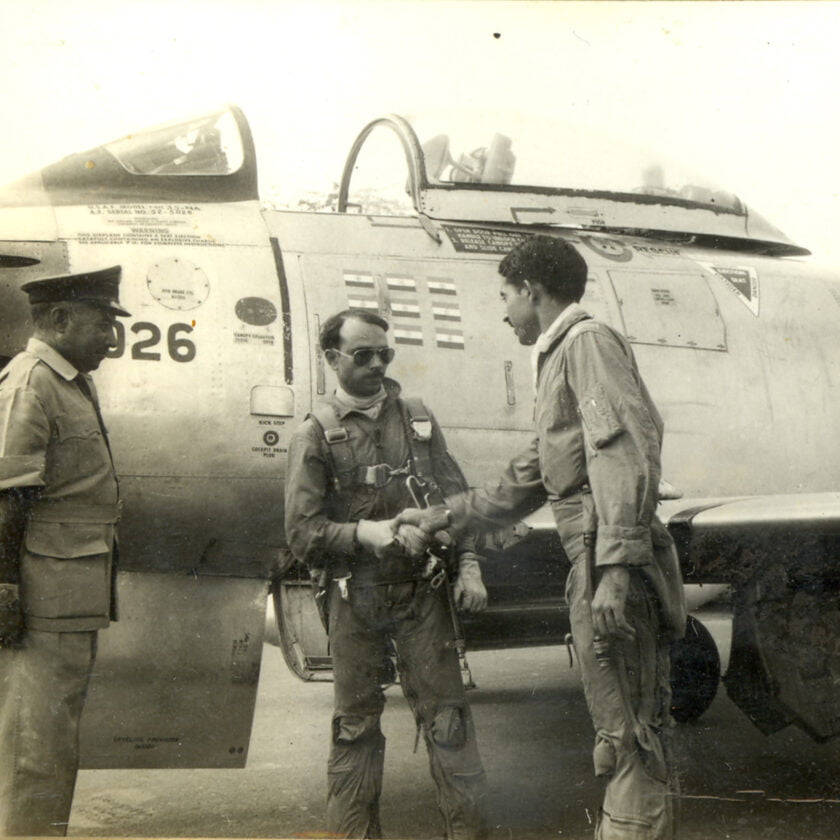 Even Americans & Europeans couldn't achieve this feat.
This unique feat was neither achieved by any European or American fighter pilots during World War II or American fighter pilots in Korea, Vietnam, or in the Middle East, in post-WWII-era, despite their long engagements and thousands of times better warplanes.
In fact, it is highly unlikely for any pilot around the world to break this record.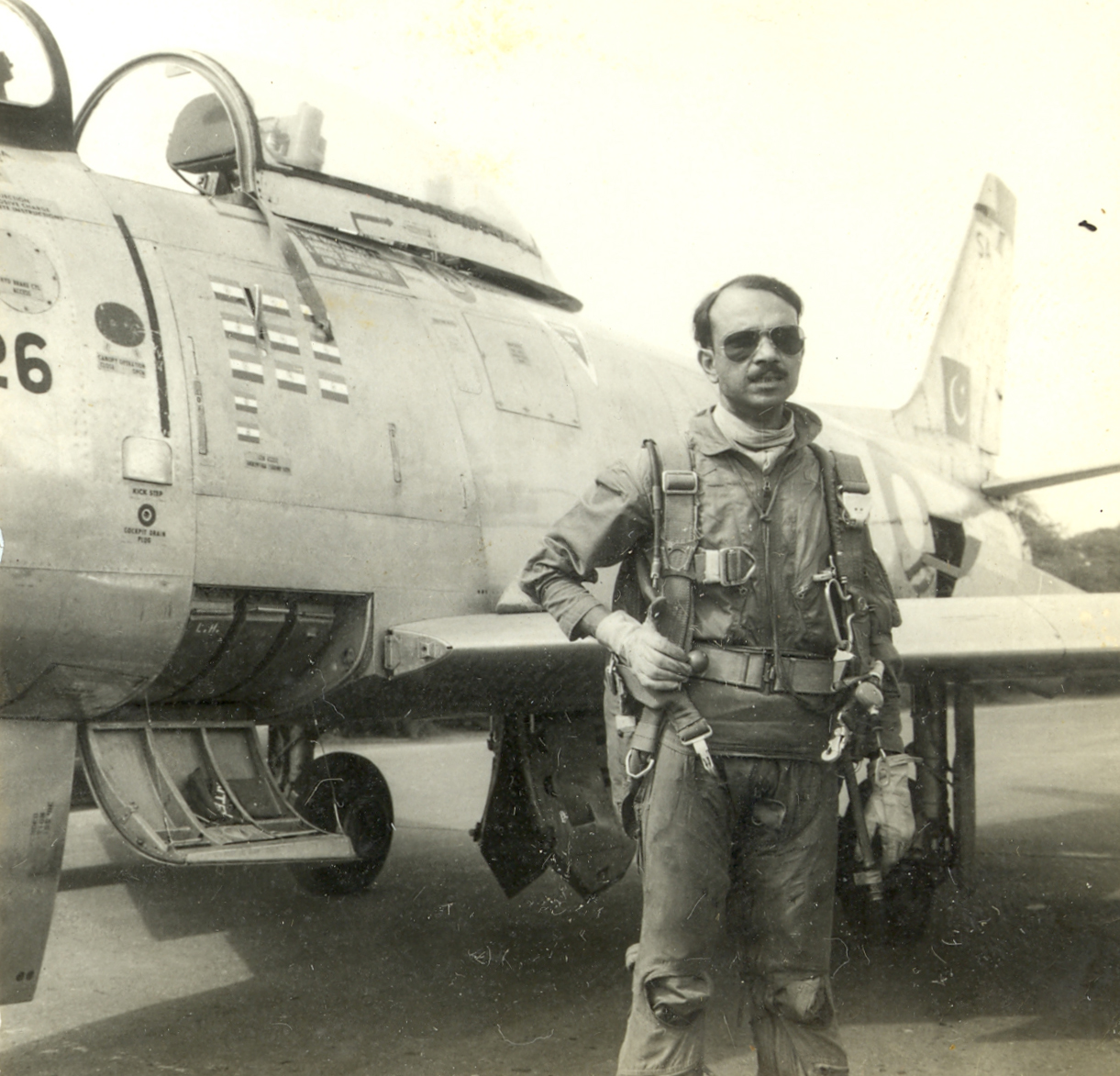 MM Alam said it was the spirit of Jihad that made this impossible feat possible for him.
Speaking of the 1965 feat, Muhammad Mahmood Alam famously said: "Some facts of Islam and jihad always remained in my mind that one Muslim is equal to 10 kafirs during the war and these were all things which I remember every time and I love my country so much."
MM Alam Death
The Air Force legend died on March 18, 2013.
MM Alam was battling illness since 2012 and was admitted to Pakistan Naval Station Shifa Hospital in Karachi, where he breathed his last on March 18, 2013.
A recipient of 'Sitara-e-Jurat', the legendary pilot retired as an Air Commodore in 1982.
…
Read More: 6 Times Jinnah's Witty Comebacks DESTROYED His Opponents
Read More: 5 Unknown Facts About Allama Iqbal
…
Follow us on our social media channels to keep reading interesting content from us!
=> facebook.com/pakistanwatcher/